Welcome to Celaya Wealth Management
From a young age we are regularly reinforced the value of being prepared. Whether it's in school, work, sports or any walk of life, being equipped to handle challenges before they present themselves gives us a significant edge, so…
How many of us can say that we are truly prepared for life's financial challenges?
At Celaya Wealth Management our unique approach allows you to achieve your goals on your terms and not when the market dictates. A sound financial plan is the first step to reducing uncertainty and preparing for a successful future. Our investment strategy is customized to your risk threshold and provides a buffer against substantial market downturns.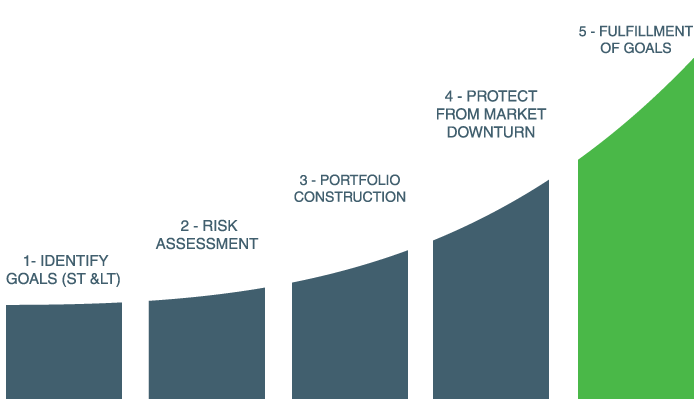 The CWealth approach prepares you to overcome life's financial challenges while staying on the road map to achieving long-term goals. Our logo visually represents this approach, with each step serving as the foundation for the next.
As events in your life unfold, your portfolio will adapt, because a quality financial and investment plan should be dynamic and evolve as your life does. Regardless of where you may be in your financial journey, near or far from retirement, our wealth management services will put you one step closer to fulfilling your aspirations.
Here are key services we offer. Click on the button below each service to learn more:
The backbone for wealth management which will serve as the road map for your life's goals/ambitions.
Can best be defined as giving continuous financial advice and managing investments based on each client's unique needs.
Individualized low-cost portfolios projected to capture positive market returns over the long-term and provide a buffer against substantial market downturns.
To find out about our pricing please click here.